Digital Marketing
Marketing
Sales
SEO
September 10, 2021
s2smarketing
If you are running a business or a company and have access to a website, whether small, medium, or big, you need to perform SEO – Search Engine Optimization to grow your business organically. With the correct tactics and techniques, you can steadily improve your business's online presence, even if it's domestically or globally. However, designing a website or a web portal is easy with the help of tools and technologies. The hurdles come when your website needs organic reach. For this purpose, you need the digital marketing companies to check the technical SEO of your website schema markups pages, loading speed, H tags and offer you the best SEO – search engine optimization services.
"Additionally, Bright Edge stated in one of its articles, 53.3 % of traffic on the website comes from organic research, and 50% of revenue comes from this organic traffic."
Now the question is, what is SEO? What are SEO services?, and how can we get success while implementing SEO services in Pakistan?
So let's sort out these queries first!
SEO and its Services
SEO, also known as Search Engine Optimization, is a method that optimizes the website to increase the quality and quantity of traffic to your web via organic search engine results pages – SERP. The primary responsibilities related to SEO services include high-quality content, optimizing content, encompassing organic keywords, and building backlinks. Also read best designing companies in Pakistan.
SEO is a very vast field that keeps modernizing its algorithm over time. SEO services include Keyword Research, Meta Tag, Title Tags, Content Creation, Internal Linking, Page Speed, Navigations, Technical SEO, On-Page SEO, and Off-Page SEO. The best thing is you can easily give these SEO services on online earning websites in Pakistan. To get success in SEO services, you need to follow a few essential points while implementing SEO services in Pakistan. We have listed down some of them. Have a look!
SEO Progress Needs
Site pages that load quickly
Pages need internal and external linking.
Organize and produce quality content.
The website should be mobile-friendly.
Outstanding technical SEO audit that crawls and navigates the site easily.
Try to use updated sitemaps, robots.txt, latest code, and schema.
Complete and accurate business listing.
A strong content creation plan.
Remove the site errors, particularly 404 – page not found.
Try to use https – Hypertext Transfer Protocol Secure.
Usability of slope and suitable site code that works ideally.
These steps are essential to run a website flawlessly. To provide these SEO services, various SEO companies in Pakistan are working on them. Also check out SEO Jobs in Pakistan . Below we have written down the top SEO companies in Pakistan.
So let's have a look before further delay!
List of 13 Best SEO Companies in Pakistan:
| Name | Location | Contact | Website |
| --- | --- | --- | --- |
| 1. Best SEO | Allama Shabbir Ahmed Usmani Rd, Block 5 Gulshan e-Iqbal, Khi Pak | +923040212292 | bestseo.com.pk |
| 2. S2S Marketing | Umer Building, Jinnah Avenue, Blue Area, Islamabad | +923332222259 | s2smark.com |
| 3. AAM Consultants | ——— | +923349955239 | aamconsultants.org |
| 4. SEO Hub | Gulshan Block 6, Karachi, Pakistan | +923310384402 | seohub.pk |
| 5. SerpPlayer | Sector C Janiper Block Sector C Bahria Town, Lahore | +923238891932 | serpplayer.com |
| 6. Clikum | Rawalpindi, Pakistan | 0342-4727700 | clikum.com |
| 7. Design Ocean | Premises No C-8 Block L North Nazimabad, Karachi | +92 21 38897379 | designocean.us |
| 8. SEO.com.pk | 50-C1, Near Moon Market, Faisal Town, Lahore, Pakistan | +92-333-6553048 | seo.com.pk |
| 9. Soft Solutions | 10-C PIA Society Civic Center, PIA Main Boulevard Lahore | +92 300 8885522 | softsolutions.com.pk |
| 10. SEO Cottage | PIA Main Boulevard Johar Town, Lahore | 03214524250 | seocottage.com |
| 11. DigiTroopers | 7th Floor MCR, Shahnaz Arcade Shaheed-e-Millat Rd, Karachi | +92-309-2221104 | digitroopers.com |
| 12. Bit Links Tech (PVT) Ltd | 33 MB Floor Zainab tower, Link road, Model town, Lahore, Punjab, Pakistan | +92-423-5942248 | bitlinkstech.com |
| 13. Digitizal | P-61, Haider Ali Road, Rohail Khund Society, PECHS, Karachi | +92-317-8866096 | digitizal.com |
1. Best SEO
Best SEO was founded in 2018, and in a very little time, it has taken place to be the most reliable and trusted SEO company in Pakistan. The outgrowth of the company is because of its domestic and international customers that are the main reason and top priority of the company. To offer the best SEO services, they have hired a highly qualified team of professionals. Several listing websites – Clutch, Good Firms and Design Rush have mentioned it as one of the leading SEO company in Pakistan. The company began with a mission to digitize the destiny of online businesses in Pakistan. It offers various services but is smooth in providing search engine optimization services. Some of them are listed below:
Services:
Social Media Marketing
SEO Services
Press Release Writing
Content Writing
Article Writing
Blog Writing
Located at Allama Shabbir Ahmed Usmani Rd, Block 5 Gulshan e-Iqbal, it's known for offering the most reliable SEO services in Karachi. Read Digital Marketing VS Social Media Marketing
2. S2S Marketing
S2S marketing, also known as S2S Mark, is a leading marketing company that offers all the marketing and SEO services in Pakistan and worldwide. It was founded in 2019 by Yasir Ali Mehsud. The best thing about the S2S mark is it does not just give the services. It also guides people about the new and old trends via digital marketing blogs and publishing informative videos on marketing YouTube channels.
S2S stands for 'sea to sky' marketing, which means it can strike a hype of marketing that no one can beat. It always shares the company expert's opinion with its audience to encourage the marketers. The company aims to provide quality services to its clients by following all ongoing and upcoming marketing trends. It has spread its network in different cities of Pakistan, including Hangu, Peshawar, Islamabad, Murree, and Kohat. The head office is in the Umer Building, Jinnah Avenue, Blue Area, Islamabad. The company has an exceptional reputation for offering extraordinary SEO services in Islamabad. The company administers a wide range of services. Some of them are listed below:
Services:
SEO Services
PPC/ Designing Services
Social Media Marketing – SMM
Brand Building
Sales
Website Development
SMS/E-mail Marketing
Content Writing Services
You can also read about the Best Digital Marketing Companies in Islamabad and How to Market Real Estate Ads on Facebook.
3. AAM Consultants
AAM Consultants is one of the most trusted SEO services company in the world. They have completed a lot of search engine optimization, graphic design, web development and content writing projects. Their mission is to provide easy and enjoyable solutions to our honorable clients. AAM Consultants offer top quality graphic designing services, SEO, web development and writing solutions at a very affordable price. AAM Consultants quickly established a reputation for high-quality work. Their talented and experienced team will provide you exceptional and timely services.
Services:
Graphic Designing
Web Development
SEO Services
Content Writing Services
Digital Marketing Services
Google Ads
4. SEO Hub
SEO Hub, as the name hints, it has a number of services that deal with all kinds of SEO and marketing trends. They also help marketers with powerfully effective blog writing. The company is specialized in all niches and is committed to performing state-of-the-art digital marketing clarifications to local websites. It was founded in 2019 by Syed Talha Ali. The office is located in Gulshan Block 6, Karachi, Pakistan. It is a well-reputed SEO company for offering a wide range of SEO services in Karachi. The best thing is it provides pocket-friendly services that are easy to afford, whether your business is a startup or at its peak. They offer a wide range of SEO and marketing services. Some of them are listed below:
Services:
Link Building Services
Search Engine Optimization Services
Social Media Marketing
Content Writing Services
5. SerpPlayer
Last on our list is SERP Player, whose name tells the story of a player who prefers to play with techniques and trends. It's been a digital marketing agency based in Lahore, Pakistan, since 2010. It's a well-known company for providing the best SEO services in Lahore. They offer the best SEO techniques to rank your website more fast and become visible on Google and other search engines. The agency drives to improve the dynamics with its technical expertise and artistic talents. The team does its best in building customer-engaging plans and expanding digital marketing for businesses. It had a wide variety of services. Some of them are listed below:
Services:
Email marketing service
PPC Management Service
Link building services
SEO Services
Digital Marketing
SMM
Content Writing
6. Clikum
Clikum is a company particularly focused on Search Engine development that permits clients and entrepreneurs to market their products or services online. They support local companies by offering Digital marketing and the best SEO services in Pakistan. Having exceptional team members, they support clients market their products on international markets by promoting them to grow their business globally.
After the establishment of this SEO Company, they have achieved a lot of goals and proved nothing is that hard. All you need is time management and passion. They aim to concentrate on digital marketing issues by solving them for small to medium size companies. They believe every industry is unique and deserves Search Engine Optimization – SEO. Their SEO team is prepared with years of experience in search engine algorithms and transformations letting them cater to the business requirements. Now creating and managing your website is quicker and easier!
7. Design Ocean
Design Ocean is an incorporated visionary SEO company in Pakistan. They provide innovative transmissions for clients including, digital marketing, website design, brochures, mobile apps, 3d visualization, photography, and public relations. They have hired a team of experts that offer efficient strategic ideas and an input that creates a refined visible identification. When it comes to digital solutions, they deliver it all. The team of experts shares in-depth knowledge and extensive knowledge in creating exceptional concepts. They have years of experience in creating, sustaining applications and websites, which is why they have got a big portfolio of satisfied customers. They have been also honored to receive positively appreciating feedback for their job. The best part is they are determined to deliver service that helps the company to reflect its middle significance, goals, and culture. Their professional and skilled team has years of excellence to provide top-notch explanations with a proactive strategy and refill all the holes in the workflow that are keeping you back.
8. SEO.com.pk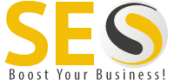 SEO.com.pk is a subsidiary SEO Company of Elink Solutions and has been performing in the SEO domain since 2006. They have more than 10 years of background in the specialization of Search Engine Optimization (SEO), and their global outreach has developed to the United Kingdom, United States, Canada, and many more places. An interesting fact about this SEO company is most of their customers are non-residents who want to carry out maintenance of their business stakes. It is a genuine phenomenon that individuals can believe us more efficiently than experts from other states.
The customers get the highest quality SEO and SMM services from them, and they don't even feel a necessity to go for any additional opportunity. The company has opened offices globally, including UAE, Canada, United Kingdom, United States of America, and Pakistan. In Pakistan, they are located in 50-C1, Near Moon Market, Faisal Town, Lahore. They have benefited thousands of happy customers from Pakistan and mostly from other parts. Mainly from the North American area, including America and Canada. Their universal service provision is because of the highest professional standards and approaching the deadlines on time. Get to know about How to Register a Company in Pakistan.
9. Soft Solutions
Soft Solution is an SEO company that has proven in such a short time that it will meet the promise no matter what the situation is. They are well known in the market for truthfulness and immediate issue solutions. The company always makes sure that they deliver optimum and permanent answers for clients' problems. Soft Solutions team consists of highly skilled website designers, website developers, and social media marketers in Pakistan. Their team is highly enthusiastic, committed, and hardworking. They are famous for being unique and new to the IT industry. Their company is the only place to discover customized Web solutions for all IT/Marketing-related issues under one roof. Soft Solutions was founded in 2003. Since then, They have successfully benefited hundreds of customers globally. Their primary services are mobile application development, SEO, and web designing.
10. SEO Cottage
SEO cottage is an SEO company in Pakistan whose core services include search engines exclusively. They are experienced in SEO and desire their customers to drag their highest possibility out of search engine optimization techniques. No matter if it's local search strategies, paid search advertising, or map search optimization. They are experts in every domain and know very nicely how to improve your online ranking. They provide SEO training to enthusiastic learners who desire to learn these skills and to become experts in them.
Do you know what the best part is? You can also obtain a free SEO consultation from them to review your website's SEO healthiness. Located at PIA Main Boulevard Johar Town, Lahore, they have taken the majority of projects to boost their ranking and generate traffic on their website. The company believes in providing qualified customers and saving your time and money.
11. DigiTroopers
The most significant SEO company, DigiTroopers, will give you the desired outcomes in digital marketing services to support your goal-oriented online success. They offer digital marketing and SEO services for small businesses, real estate, healthcare, startups, restaurants, and e-commerce companies. They also advertise any existing enterprises you may have. In short, they offer all digital media solutions to help you expand your company. The company is located at P- 61 Haider Ali Road, Rohail Khund Society, PECHS, Karachi.
12. Bit Links Tech (PVT) Ltd
They are well-known digital marketing, web design, and SEO firm. From various locations, including the United Kingdom, Pakistan, and Saudi Arabia, the organization serves clients worldwide. They are legally recognized as a private limited company with SECP Corporate Universal Identification Number 0161800. Website development focuses on providing domestic and foreign customers with top-notch satisfaction rates. Shamshair Ali formally founded the business in 2018 to provide superior services.
13. Digitizal
One of Pakistan's top online marketing and SEO companies is Digitizal Software Development. They employ highly qualified professionals. In 2015, the digital marketing agency was founded. They have a wealth of marketing knowledge and the ideal skill set to grow your company. The company provide a comprehensive selection of marketing options and advertising services. In addition to offering digital solutions for e-commerce, graphic design, website development, and SEO services, Digitizal is a top full-service digital transformation agency.
So, these were the top SEO companies in Pakistan that are the big reason for this huge development in the digital marketing industry. Give this article a read, and share it with your friends. You can also read our blog about the top trending social media platforms.
---